Soon, there will be more options for Keap users to create and publish landing pages quickly.
When Keap partnered with Convrrt in 2015, the shared vision was that small business owners could easily create and publish landing pages. I'm happy to share that Keap achieved this goal for thousands of small businesses and entrepreneurs.
Beginning February 1, 2024, Convrrt will become a separate paid upgrade for Keap users. Users can switch to a $5 monthly lightweight plan for the same functionality they have today or upgrade to a full-featured Pro plan for only $20 monthly for a limited time.
We're excited to deliver these new features and functionality to thousands of small businesses. Here's a quick overview of what's new and changing.
What's new?
Starting today, Keap will inform existing Convrrt page builder users of the option to upgrade or opt-out to this new pricing model. Convrrt will have two plans: Lite and Pro.
The new Convrrt Pro plan offers new features starting February 1, 2024.
Early access to AI-powered headline and copywriting functionality
New pop-up builder for landing pages and on websites
New e-commerce checkouts (order forms) through Stripe
Additional done-for-you landing page services
Get generative AI for unlimited pages for $20/mo.
The Convrrt Lite plan offers a familiar set of landing page features from Convrrt. It's meant to be used for existing published landing pages. However, no additional landing pages can be published under the Lite plan.
What's next?
Between now and February 1, 2024, everything will stay the same.
However, Keap users are encouraged to opt into Convrrt Lite or Pro to continue to access and enjoy all the features and benefits of the page builder platform.
The Convrrt team has worked hard to ensure all Convrrt Pro features are ready to use. These features include AI-assisted headline and copywriting, pop-up builder, and e-commerce functionality.
Users can expect more frequent product updates and a monthly newsletter on maximizing new features and saving time.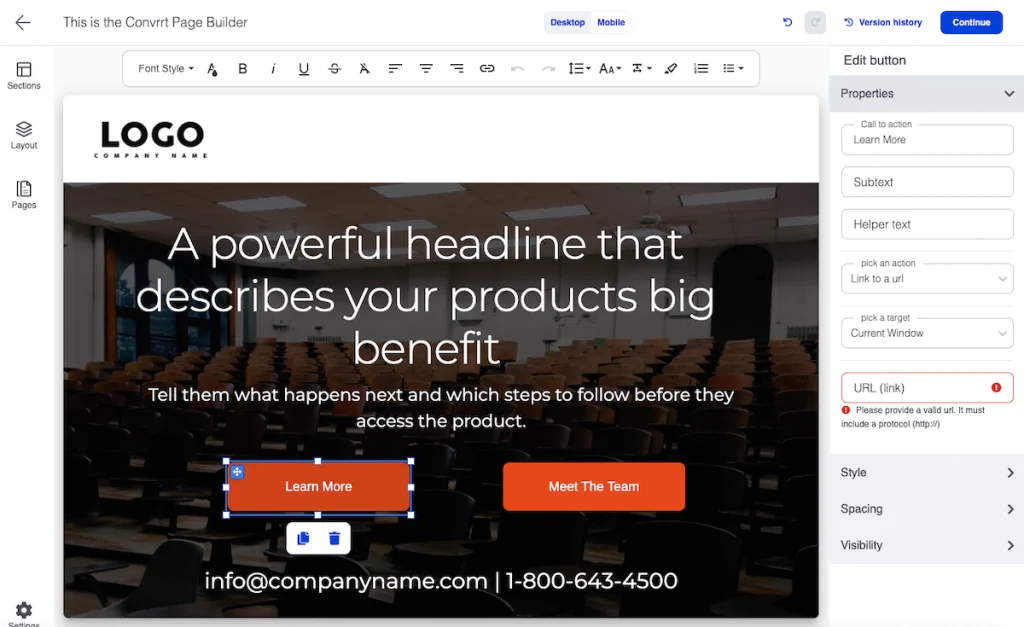 Get generative AI for unlimited pages for $20/mo.
Small Businesses Win With Convrrt
Convrrt is the best landing page solution offered by SaaS companies, such as Keap.
Small business owners and marketers enjoy many benefits by using the Convrrt page builder platform over using third parties or creating landing pages in-house.
Zero development headaches for users
Convert more visitors into paying customers
Anyone can go from idea to live in less than an hour
Drag and drop page content and layouts intuitively
Start from over 70 different professional landing page templates
Maximize your marketing dollars and take them further
Access to advanced features and functionality marketers need
Want to add landing pages to your product? Get early access to our generative AI page builder tools. We have exactly what you need.