As a product leader, you've probably heard about landing pages. Maybe you're even skeptical about their effectiveness. Landing pages could be the missing link to driving SaaS product adoption. 
In this guide, we'll dive into the nitty-gritty of why landing pages are an essential component of any successful product strategy. Our guide get you up to speed on the use cases and key features embedding landing page builders can add to your SaaS product. 
What is an Embedded Landing Page Builder?
An embedded landing page builder is a powerful tool that allows marketers to create and customize landing pages directly within their website or application. It offers a user-friendly interface and intuitive drag-and-drop functionality, enabling users to design visually appealing and conversion-focused landing pages without extensive coding or technical expertise.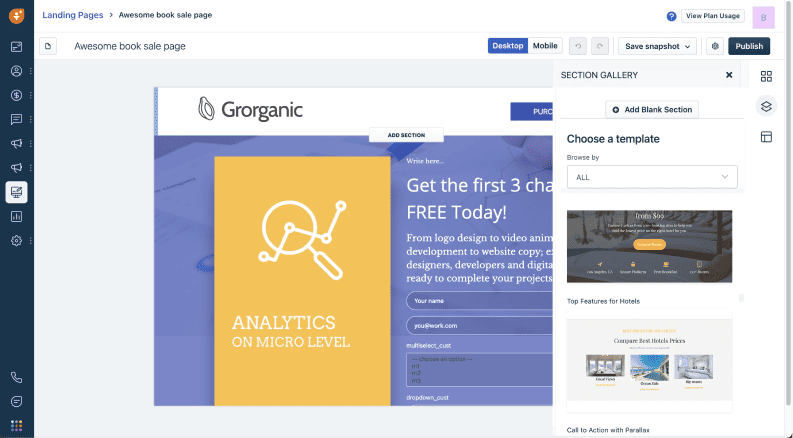 For instance, many marketing automation companies offer web forms. However, a number of users resist using these embedded forms on their sites because they don't blend well with their site or simply don't offer the customization they'd like. The reality is that an embedded form requires adding code to their site, and many just don't want to do that, especially if it has a performance impact. And as a product manager, you want to deliver a better experience for users.
Embedded page builders solve this predicament by allowing users to publish conversion-ready landing pages without any code, and they can even use their subdomain to transparently host it. This solves some of the "vanity" hesitations found with forms and attracts potential customers.
By offering landing pages in your app, customers can:
Grow their subscriber lists
Promote new products and services
Boost brand awareness and traffic
Generate business data and insights
Embedded Page Builder Advantages
#1 Seamless Integration
With an embedded page builder, product teams can seamlessly integrate landing page functionality within their product. That means it maintains consistent branding and user experience. This eliminates the need for visitors to navigate to a separate domain, increasing trust and engagement.
Forcing users to "integrate" third-party landing page tools means they use your product less.
#2 Improve Conversions
Users can optimize their marketing campaigns by leveraging an embedded page builder for higher conversions. They can easily customize elements such as call-to-action (CTA) buttons, form fields, and embedded forms, ensuring a tailored and persuasive user experience that drives prospects to take action.
When customers are more successful, they are bound to accept product upsells (product-led growth) and explore your software more intentionally.
#3 Time and Cost Savings
An embedded page builder streamlines the landing page creation process, saving time and reducing costs. Users can take advantage of professionally designed landing page templates, customize them to match their brand, and publish them in minutes. This eliminates the need for extensive development cycles and empowers marketers to launch campaigns faster.
A built-in page builder experience neutralizes the objections to creating and shipping effective demand-generation campaigns. You can deliver value faster with a full-featured landing page solution in your software.
Key Features of an Embedded Landing Page Builder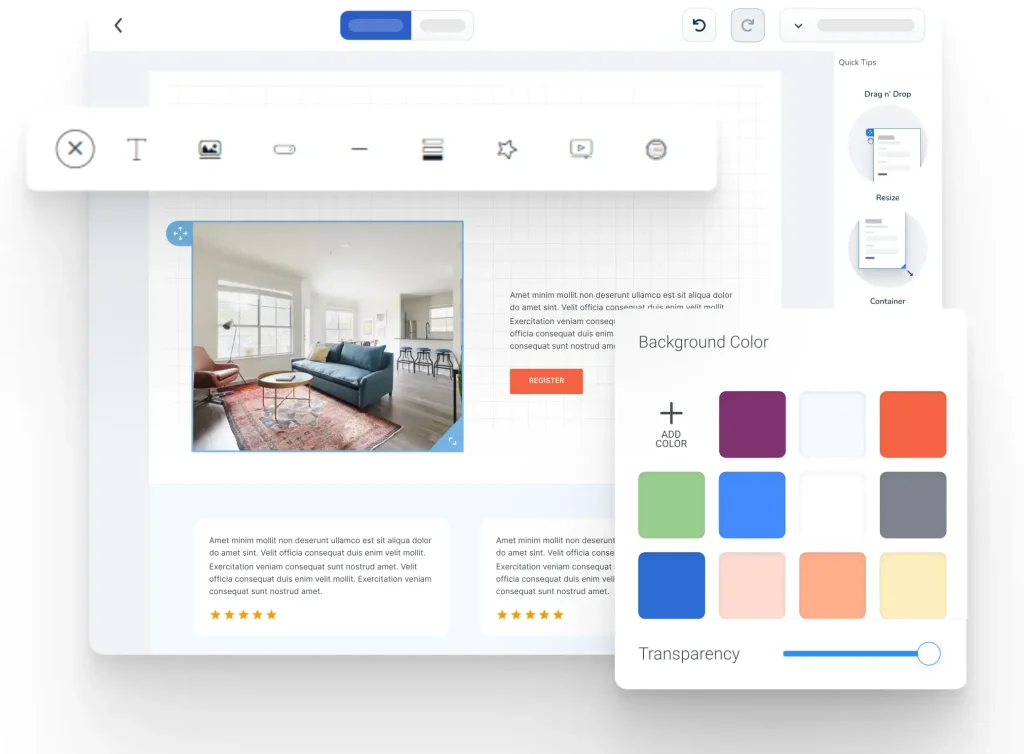 Drag-and-Drop Interface: A landing page builder offers an intuitive drag-and-drop interface, allowing marketers to easily add and arrange elements on the page. This feature eliminates the need for coding knowledge and empowers marketers to create visually appealing pages effortlessly.
Form Management: Landing page builders include a built-in form builder that enables customers to create and customize lead generation forms. They can pick form fields, specify required fields, and define form submission actions, streamlining the collection and management of valuable prospect data. For a product manager, this is the surface where an embedded page builder integrates with your core CRM or marketing automation platform.
Templates: A landing page builder provides a vast library of pre-designed templates for various industries and campaign objectives. Customers can choose from a wide range of professionally crafted templates, saving time and ensuring visually appealing landing pages optimized for conversions.
Integrations: Landing page builders often integrate with popular marketing tools and platforms, such as email marketing software, Google Analytics, and Facebook Pixels. This integration enables marketers to connect their landing pages seamlessly with their marketing campaigns, track performance, and leverage data for further optimization. With Convrrt, product teams can tightly integrate their other product adoption tracking tools like Appcues, Pendo, or Chameleon.
SEO Options: A landing page builder should offer SEO options and settings that allow users to optimize their pages for search engines. They can customize page titles, meta tags, URLs, and alt text for images, ensuring search engine-friendly landing pages with a higher chance of ranking well in organic search results. Likewise, they might want to noindex them so they don't compete with their website. (Read more in our guide to optimizing landing pages.)
Page Speed Optimization: One lesser-known benefit of a landing page builder is the backend optimization to speed up the performance of the page itself. It's necessary to deliver a smooth and fast user experience. They generate clean and optimized code, compress images, and implement caching techniques, resulting in ultra-fast loading times. This optimization improves customer satisfaction and conversion rates and positively affects search engine rankings.
No-Code Publishing: An advantage of an embedded page builder is the ability to publish landing pages without coding knowledge. Marketers can make updates and modifications and publish new landing pages in real-time using a no-code publishing feature. This empowers marketers to control their campaigns without relying on developers or IT teams.
How To Use an Embedded Page Builder in Your Software
Step 1: Select an Embedded Landing Page Builder
With an embedded landing page builder like Convrrt, users can create unlimited landing pages without needing external tools. These builders often come with pre-made templates, allowing you to customize them to match your branding and messaging. Plus, they have dedicated URLs to share on social media platforms to drive traffic and reach a wider audience.
Questions to ask when evaluating a landing page platform:
What kind of engineering resources are required?
Can the experience match or improve our existing product?
How is it maintained, and what does support look like?
Will the page builder enable customer success?
Does the page builder support product flags?
Can product managers adjust builder features without code?
What are the upfront and monthly costs?
Think about a page builder as a mechanism to drive further product adoption. For instance, when customers deploy landing pages, they are able to grow their email lists and close more sales — and that flywheel keeps on turning.
Any time visitors convert on customer landing pages, they are added to your CRM system and initiate personalized email marketing campaigns or other forms of marketing automation.
Step 2: Harness the Power of Tracking and Optimization
Supporting a Facebook Pixel or other web analytics platforms can enhance your landing page's performance. By leveraging data from A/B testing, you can identify the most effective elements, such as compelling copy, images, or CTA buttons, and optimize them for better conversions.
Conducting A/B tests on landing page elements, such as headlines, forms, or layouts, is nice but has some caveats. The truth is most landing pages don't get enough statistically significant traffic to merit A/B split testing. So before making this a must-have, ask yourself if it's even necessary.
This data-driven approach helps fine-tune landing pages and improve their performance. Additionally, using push notifications to engage with subscribers can boost conversions and drive traffic back to your landing pages.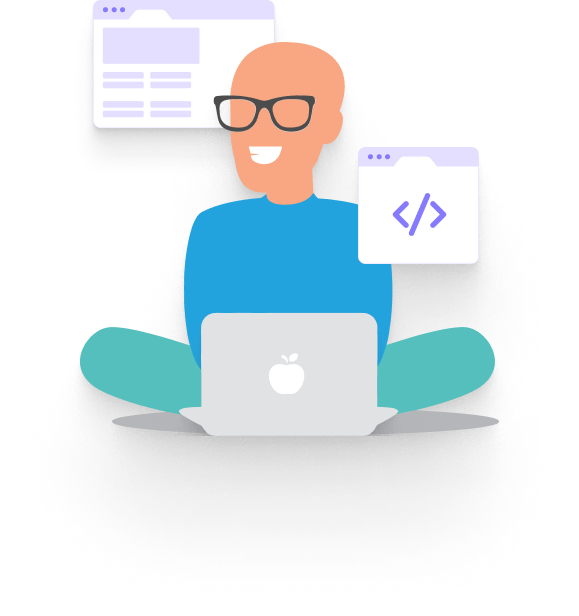 Step 3: Enhance User Experience and Personalization
Consider incorporating multimedia elements like embedded videos to create an engaging experience for website visitors. These videos can showcase product features, customer testimonials, or explainer content, providing a more immersive and persuasive experience.
An embedded page builder allows for super-simple video embeds. Dropping in a YouTube video link or supporting approved video platforms like Vidyard, Vimeo, or Wistia increases form completion rates and improves the overall user experience.
Step 4: Launch a Customer Marketing Campaign
With a ton of new landing page functionality live within your product, what's next? Telling your customers about it! Think of it less as "teaching" and more as "inspiring" them with helpful examples.
Here are some product marketing ideas to try:
Blog post announcement on the new capabilities and examples
Social media buzz-building like a LinkedIn "team takeover"
Webinar series on how to do X with your product (and feature landing pages front and center)
Support documentation, including updating older articles on classic web forms
Customer interviews profiling how users accomplish their goals with your page builder
Don't lose sight of the fact that your page builder is less about building pages and more about creating successful marketing campaigns. Tie the features of the page builder to the benefits of your product.
When users show signs of being at risk for churning, empower your customer success team to dive into their landing pages, offer recommendations, and instantly prove your product's worth.
Once users see that, they'll appreciate the seamless flow of data to ensure leads captured through the landing page get the desired follow-up and attention they need.
Strengthen Your Marketing Features With Embedded Landing Pages
Stop playing on defense with product requests. The big picture here is to provide powerful tools for users to unleash their creativity and channel it productively using your software.
Embedding landing pages into your marketing or CRM software offers many benefits, including creating compelling content, optimizing conversions, and streamlining your marketing campaigns. By utilizing an embedded landing page builder, integrating tracking and optimization tools, and focusing on user experience and personalization, you can drive significant results and capture the attention of your target audience.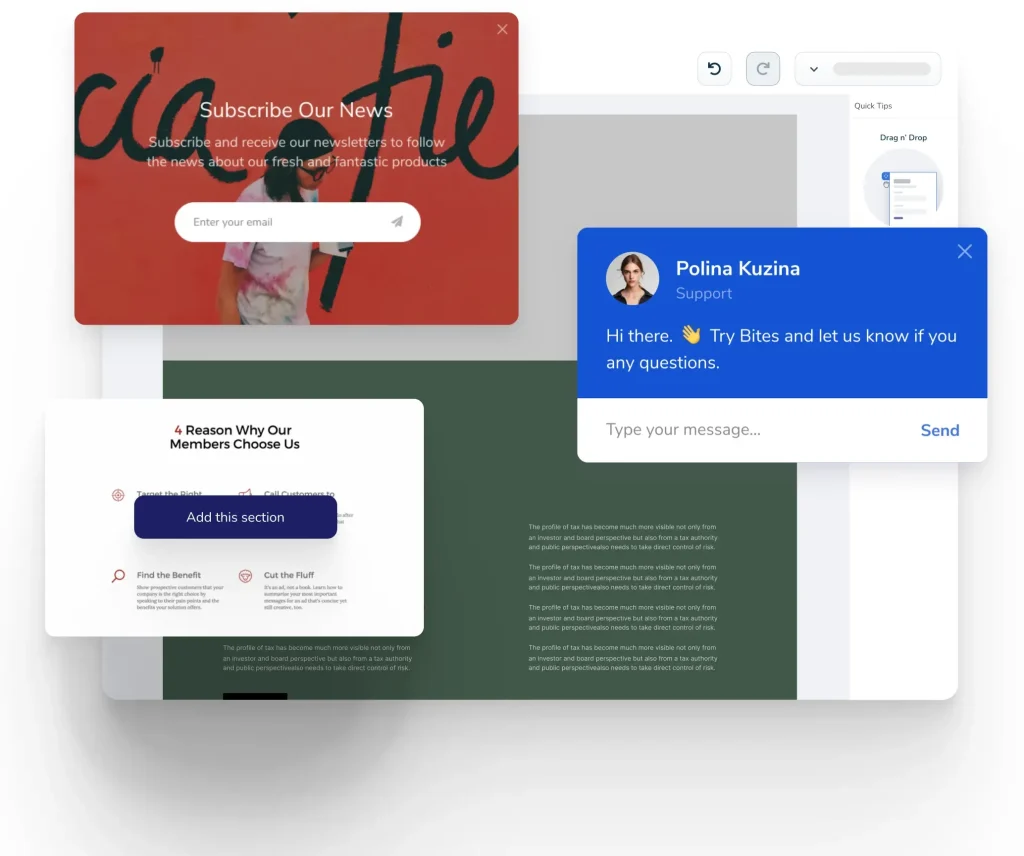 Embedded landing pages help product teams deliver high-impact business outcomes, such as:
Boosting customer confidence around landing pages
Increase overall product adoption
Increase customer satisfaction and positive reviews
Decrease customer cancels and churn
Improve your Net Promoter Score (NPS)
Make the most of features like A/B testing, push notifications, and embedded videos to enhance the effectiveness of your landing pages. With the right strategy and a well-designed landing page template, users can maximize their marketing efforts, generate leads, and propel their businesses forward.
Read More: Landing Page Statistics: 67+ Data-Backed Stats
FAQs About Embedded Landing Pages
How does an embedded landing page work?
Embedded landing pages allow visitors to create pages without third-party tools. Users create these pages inside their preferred marketing software. Behind the scenes, the product uses a page builder solution for the interface, templates, and hosting.
How does an embedded page builder differ from a website builder?
An embedded page builder creates pages that serve a distinct purpose from websites. In most cases, users create landing pages to collect contact information. In contrast, a website builder is a dedicated tool for building entire websites. It offers features like content publishing, e-commerce, and blogs.
What companies use embedded landing pages?
Companies like Keap, Freshworks, and Brevo use embedded landing page features within their products. These SaaS companies rely on users to run effective marketing campaigns. Published landing pages connect to their CRM and marketing automation functions. And businesses of all sizes use embedded landing pages to optimize online marketing.