Are you in search of ways to accelerate your product roadmap and address the pain points of your end-users as a SaaS company? A white-label partnership is the proven way to go.
These unique alliances allow businesses to expand their portfolios and diversify their offerings while saving time to market (TTM) without increasing internal costs or over-exerting in-house teams.
In this article, you will learn more about white-label partnerships, their pros and cons, and discern critical factors to look for in the ideal partner.
But first, let's break down the basis of white-label partnerships.
What Is a White-Label Partnership?
"White-label" refers to a product or service produced by one company, then packaged and sold under another company's brand. It's a business model that's becoming increasingly popular in many sectors, especially in tech.
However, unlike outsourcing, a white-label partner does not package those goods or services as their own. Instead, they become part of your own brand. So, many clients are unaware that the consistent services they enjoy are provided by white-label partners.
This prevalent practice is particularly favored by marketing agencies, software-as-a-service (SaaS) providers, and small and medium-scale enterprises seeking to meet the demands of their expanding customer base.
For instance, a SaaS company can leverage the power of the infrastructure, services, and solutions, such as landing page software, to create a customized landing page and focus on business expansion.
Types of White-Label Partnerships
SaaS companies engaged in the sale of digital products often encounter limitations in their in-house capacities. In such cases, a white-label partner can step in to alleviate the burden on the reseller.
This arrangement empowers the reseller to affix their own brand and logo onto the finished products, maintaining their unique identity in the market.
Some common types of white-label partnerships among marketing agencies, software-as-a-service (SaaS) providers, and SMEs companies are:
Product offerings: This comes in the form of hardware and software products that were developed by company A and sold by another company B, using the purchasing company B brand name. Most times, the pricing structure is usually subscription based.
Services: Similar to the white-label products is the service type. Company "A" developed a service that company "B" can offer under their brand name to their clients or even use themselves without expending enormous resources.
Infrastructure: Finally, infrastructure such as storage, servers, and virtualized apps developed by a partner like AWS, Google, and Microsoft, among others, which other companies can offer their clients and leverage on such huge investments by these tech firms.
White-Label Partnerships vs. Private Label
White-label partnerships differ from typical resale or private label setups. In this arrangement, a reseller can sell a product under its own brand, unlike in a regular resale where the original brand is preserved.
Take a bakery selling Otis Spunkmeyer cookies in their original packaging. In a white-label partnership, the bakery could sell these same cookies under its own brand as unique products.
Private labeling is another concept where a retailer creates and sells a product line exclusively. Brands like Kirkland and Equate, exclusive to Costco and Wal-Mart, are common examples.
Dropshipping is a variant of private label marketing where a retailer orders custom products, rebrands, and sells them at a profit. The retailer outsources shipping to a third party.
White-label partnerships can be beneficial but also pose challenges. Therefore, business owners need to evaluate the potential benefits and drawbacks before considering such partnerships.
The table below highlights the major differences between white-label partnerships, reseller, and private-label services:
| Features | Private Label | White-Label Partnership | Reseller Services |
| --- | --- | --- | --- |
| Ownership | Retailer owns the brand and controls all aspects of the product. | Retailer maintains control over the branding, but the white-label partner provides the product/service. | Reseller does not own the brand and has limited control over product development. |
| Customization | Limited customization options. Retailer may choose from pre-existing products. | Customizable to some extent based on the retailer's needs and specifications. | Limited customization options as resellers generally cannot modify the product/service. |
| Production | Retailer handles production and manufacturing in-house. | White-label partner handles production and manufacturing. | Manufacturer or supplier produces the products. |
| Examples | Private label clothing line created and sold exclusively by a fashion retailer. | A marketing agency partnering with a white-label software provider to offer customized email marketing solutions under the agency's brand. | An electronics reseller offering smartphones produced by a well-known manufacturer under the reseller's brand. |
Examples of White-Label Partnerships
You probably use white-label products regularly. These can range from your daily toiletries to your favorite software produced by an unknown third party.
Let's explore some key industries that use this practice and understand its workings:
1. Consumer goods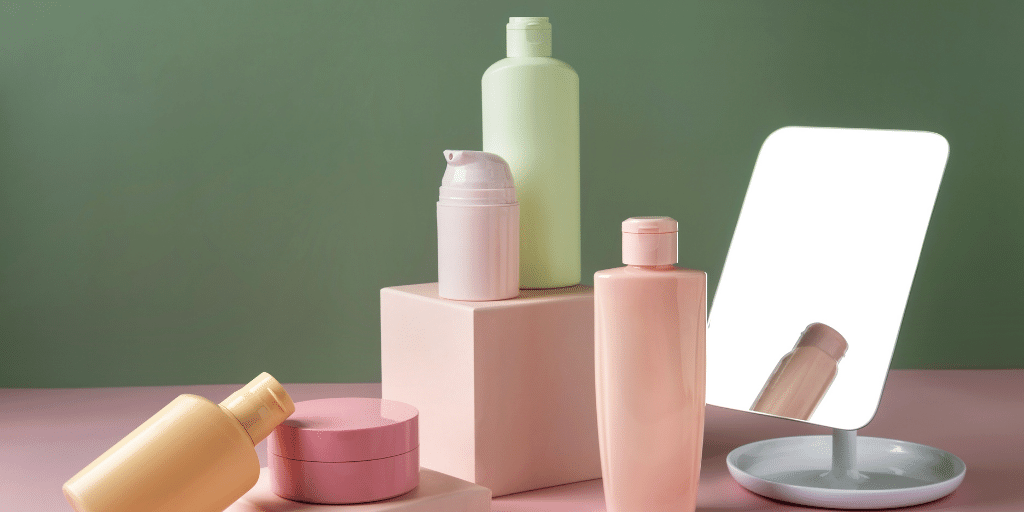 White-label production is a common strategy in the consumer goods sector. Manufacturers create generic products, which retailers then rebrand as their own.
This arrangement helps manufacturers reach a wider distribution network and boost sales. Meanwhile, purchasing companies gain a variety of finished goods without the need for in-house development.
To consumers, the collaboration between retailers and manufacturers is invisible. Consumers see the brand and the manufacturer as one entity when buying a white-label product.
2. Digital marketing services
Digital marketing involves strategies like paid search campaigns, SEO, and social media. But it's difficult for agencies to provide all these due to time, resources, and training needs.
Costs such as hiring and training can be high, especially for small businesses. To handle this, marketers often utilize white-label agencies or outsourcing to meet client needs. This helps free up internal resources.
White-label agencies operate in the background, letting marketers rebrand their services. This allows the offering of various services without the expensive in-house development.
Apart from PPC, digital marketing, and SEO, white-label agencies provide other digital services like:
Web design and development
Project management tools
Content marketing
Mobile app design
Social media management
LinkedIn marketing
Lead generation
3. Banking and finance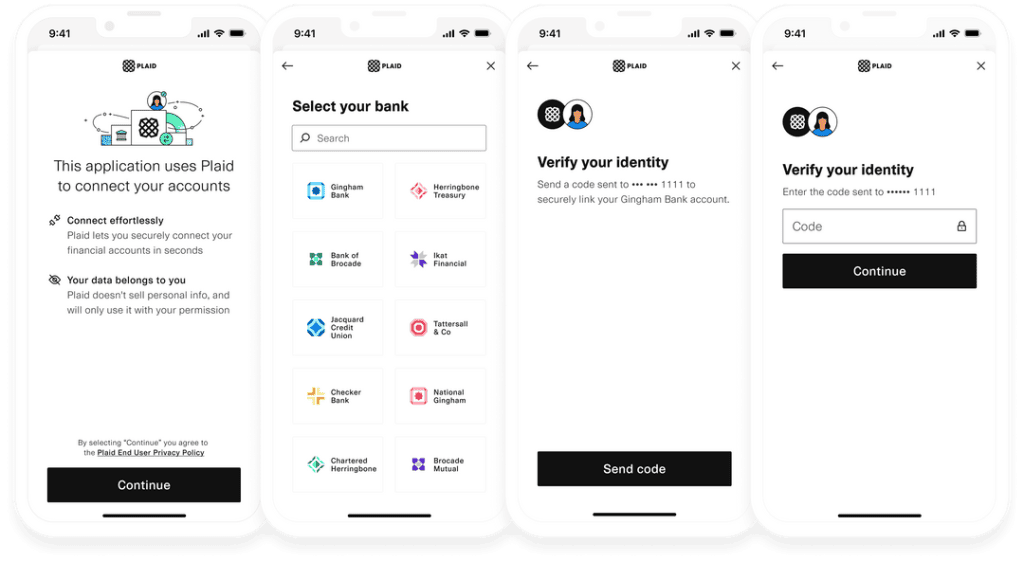 Third-party entities can use the resources of established financial institutions to provide seamless services to their clients. The advantage of the white label service in fintech is its ability to promote commerce in a high-trust environment.
An instance is a fintech powerhouse like Plaid that extends a helping hand to its partners. They craft tailor-made solutions, paving the way for clients to securely and effortlessly link their financial data with various apps and services.
And it has greatly simplified the work from adjacent companies. For instance, a mortgage broker can instantly verify a consumer's cash flow by using a service like Plaid (in a white-label capacity) to authorize and review account balances.
Also, clients will rather link their financial data with high-trust organizations like PayPal, Stripe, Payoneer, and the like than with their email addresses for safety reasons.
4. Software as a Service (SaaS)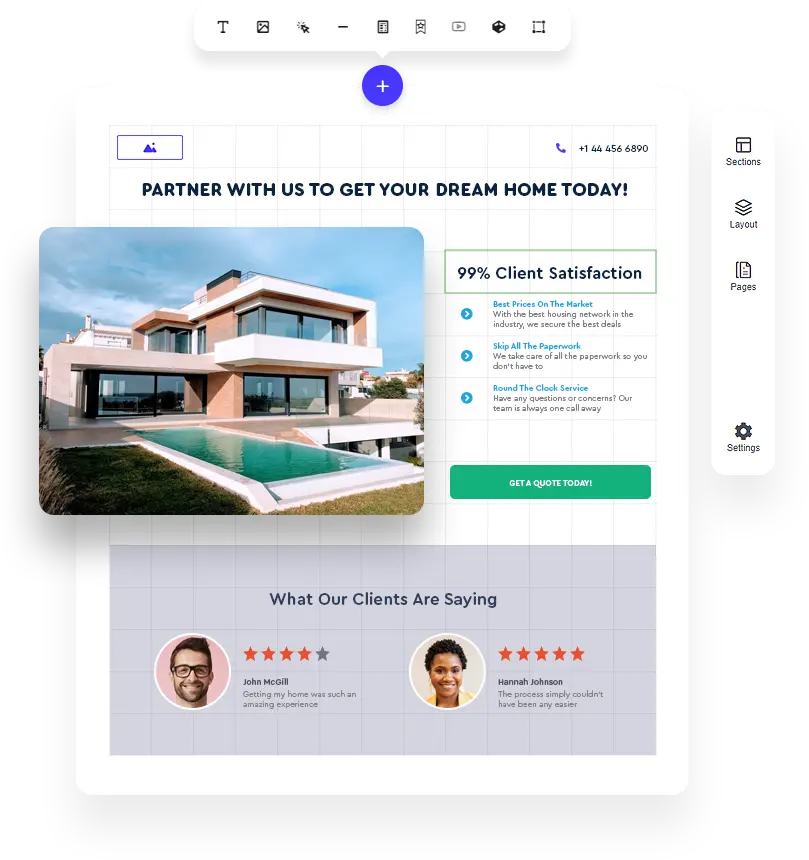 As a product manager, the decision to build or buy can be the solution to achieve a faster time to market (TTM). Imagine that you have to build everything you need from scratch — it'll take you forever to scale.
For instance, imagine that Shopify had to build every software and application used on their platform, then they will come behind in focusing on other ecommerce offerings or making the shopping experience better.
Now you know why Shopify will leverage the accounting reputation, experience, and integration with the likes of QuickBooks and Xero rather than build their own accounting application.
In the same vein, you can work leverage on some technical partnerships that can provide your SaaS business with any or all of the following:
Back-end APIs: Back-end API is the part of the software that manages data and logic. It allows different software components to interact. For example, Stripe provides a white-label API for online payments that can be integrated by other companies to process payments. Twilio also offers APIs for communication features by providing SMS, video, and voice communication services to its own customers without revealing that Twilio powers the underlying infrastructure.
Front-end software: The front-end is the user-facing side of an application, including the user interface and design elements. A company like Convrrt provides a landing page solution that combines the features of Mailchimp, GoDaddy, Wix, WordPress, and Elementor into a single app. It offers a white-label solution for companies to create and manage email marketing campaigns, build websites, and design customized landing pages, all within a unified interface.
Other internal tools: Various solutions ranging from social media, marketing, PPC management, email marketing, web development, and SEO tools are just a few of the other kinds of SaaS white-label offerings you can leverage on.
White-Label Partnership Benefits
If you're considering outsourcing work to a white-label service provider, then knowing what you stand to gain is important.
Benefit #1: Develop products faster
Fast-track your project management with a white-label service provider and speed up your go-to-market (GTM) strategy. Launch new products quickly with your brand elements.
Benefit #2: Expand your product offerings
Leverage the existing technology and infrastructure of your partner while focusing on expanding product or service offerings to meet increasing demand, seize market opportunities, and reach a broader customer base.
For instance, a fintech company can integrate with another financial services company to break international barriers and enter into an unexplored market instead of spending all the time building another solution.
Benefit #3: Seize business opportunities
Imagine tapping into a vibrant new network of professionals ready to help you broaden your customer base and extend your reach into unexplored markets.
Benefit #4: Gain a competitive advantage
White-label partnerships enable businesses to effectively respond to market dynamics, surpass competitors, and maintain market leadership. Delivering comprehensive solutions under their own brand provides businesses with a unique selling point and competitive edge.
Top Concerns With White-Labeling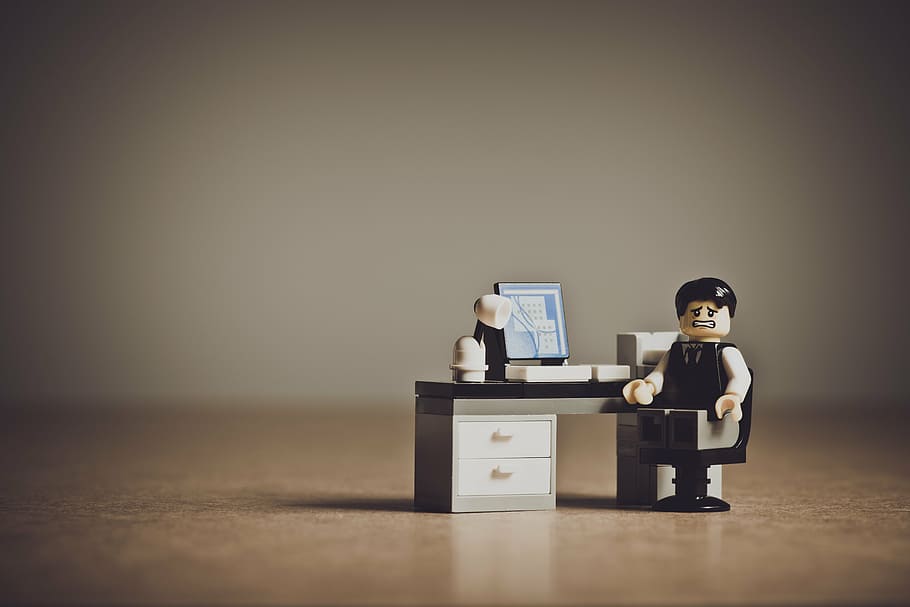 While white-label solutions can be undoubtedly beneficial and cost-effective, it's critical to keep a 360-degree perspective. This includes assessing the risks involved in the effort.
Intellectual property (IP) theft
Intellectual property (IP) exchange always involves liability risks such as potential theft. In cases where a third party shares intelligence with another firm, this could lead to unintentional exposure of trademarked designs.
This applies to digital services and solutions like web design, marketing, or software services. Besides theft, a dishonest white-label partner might also poach clients. If they directly communicate with your clients, they could divert them to a competitor they also support.
Competing ownership
Collaborative efforts could become chaotic. Hence, it's crucial to define tasks and their responsibilities from the beginning. A poorly coordinated collaboration could lead to unsatisfactory results.
For success, all involved parties must understand their roles and trust each other. Always have a written contract before starting a partnership. This should include a detailed white-label agreement and service-level agreement (SLA).
What to Look for in a White-Label Partnership
Finding the right provider is key with any white-label service. Yet, this step can quickly veer off-track if you aren't sure what to look for.
As you get started, here are 10 can't-miss requirements to prioritize:
Strategic alignment with your company vision: Ensure that the white label partner's goals and strategies align with your company's vision and long-term objectives for a mutually beneficial partnership.
Cohesion with your work culture and values: Look for a white-label partner whose work culture and values align with yours, fostering a collaborative and harmonious working relationship.
Years of experience and industry-specific expertise: Consider the partner's years of experience and expertise in your industry to ensure they possess the knowledge and skills necessary to deliver high-quality white-label solutions.
Clear and transparent contract terms: Prioritize partners who offer clear and transparent contract terms, outlining responsibilities, deliverables, timelines, and pricing to avoid potential conflicts or misunderstandings.
Solid, well-reviewed reputation and track record: Research the partner's reputation and track record in the industry, seeking reviews and testimonials from past clients to gauge their reliability and performance.
Offer the option to test-drive their product or service first: Look for partners who allow you to test their product or service before committing, enabling you to assess its quality, functionality, and suitability for your needs.
Experience with providing white-label solutions: Seek partners with a proven track record of delivering successful white-label solutions, demonstrating their expertise in tailoring products or services to match your brand.
Excellent communication and project management at every turn: Prioritize partners with strong communication skills and efficient project management practices, ensuring smooth collaboration, timely updates, and effective problem-solving.
Robust team training opportunities: Look for partners who offer comprehensive team training opportunities, equipping your staff with the knowledge and skills necessary to effectively utilize and support the white-label solutions.
A genuine, dedicated interest in your long-term growth: Choose a partner who demonstrates a genuine interest in your long-term growth and success, showing a commitment to supporting your evolving needs and objectives.
Lastly, it's wise to also consider when the partnership might end. In the case of SaaS solutions, it could be when the company reaches a level of growth where its engineering team can once again develop a feature in-house. Healthy candid conversations with the stakeholders are key to determining when the partnership concludes on a high note.
White-Label Partnerships Are Just the Beginning
White-label solutions can effectively expand the reach and capabilities of your business. With this setup in place, you can offer a greater number of services or products to your clients.
While the financial, strategic, and operational benefits are impressive, they're only possible if you choose the right agency partner. There are risks involved with any kind of business relationship. You can mitigate these uncertainties by choosing a reputable and experienced team.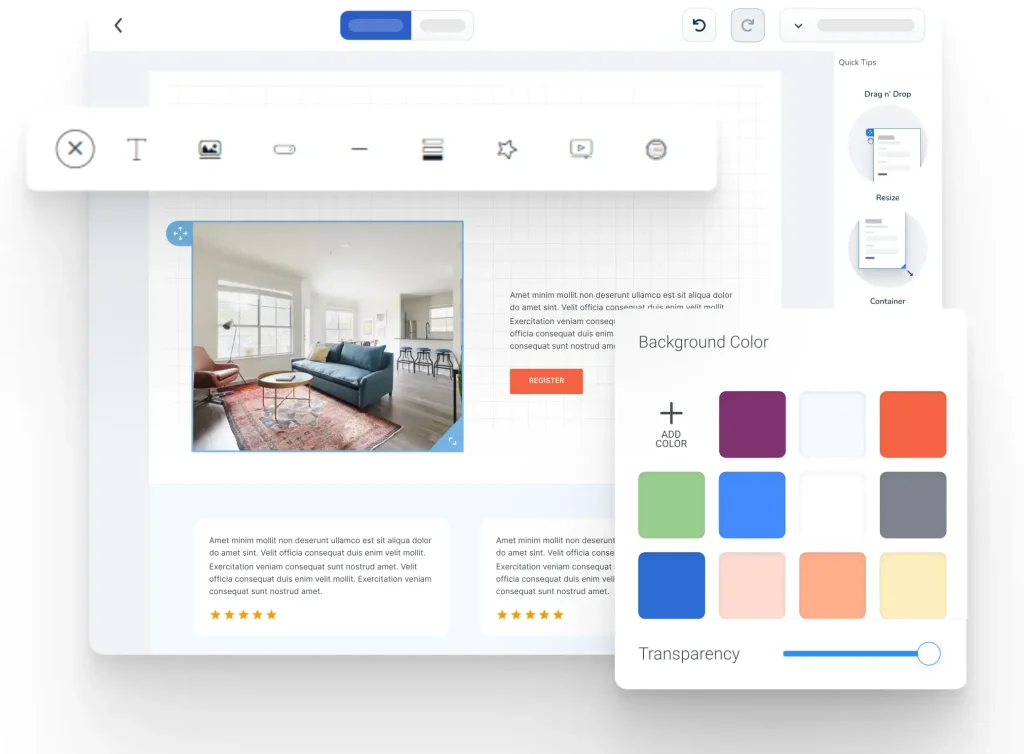 Convrrt is dedicated to helping our partners scale their businesses, delight their customers, and unlock opportunities. Our landing page builder is easy to customize and deploy, so you can start seeing the growth you deserve. Attend a demo today to experience how it works!
White-Label Partnership FAQs
Which industries are white-label partnerships more common?
White-label partnerships are not industry-specific. They're prevalent across many sectors, most notably in software, digital marketing, and manufacturing. However, any business seeking to expand its product range without heavy investment can benefit from white-label partnerships.
For B2B software companies, technical partnerships are very common to deliver features faster to customers. For instance, Twilio for voice and messaging, and Convrrt for landing pages and pop-ups.
Is it possible to customize white-label products for individual clients?
Yes, in most cases, white-label partners provide the flexibility to customize products or services according to the individual client's needs, often enhancing customer satisfaction and brand loyalty.
What happens if the white-label partner goes out of business?
If a white-label partner ceases operations, the reseller's product availability could be impacted. It's essential to have contingency plans in place, including identifying potential alternative suppliers early on.
In the best-case scenario, the provider would hand off any existing work, code, or IP to ensure minimal business impact on their client. 
What is a white-label SaaS platform?
White-label SaaS is a pre-made software platform that companies can customize and brand as their own. White-label means you can put your brand on the product, and SaaS stands for Software as a Service. 
It's like getting a pizza and adding your own toppings. You get the basic software (the pizza) and add your branding and adjustments (the toppings). This creates a unique platform. 
Twilio, Stripe, Convrrt, and Box are examples of white-label SaaS platforms. They power the infrastructure and operations of many SaaS providers.